Plaghunter plugin protects your WordPress blog against image theft

If you are using WordPress as your blog system, you are in good position. With our new plugin for WordPress you can directly add your images to Plaghunter within your WordPress backend.
The plugin is configured in minutes. Just enter your API credentials which are here available for registered users.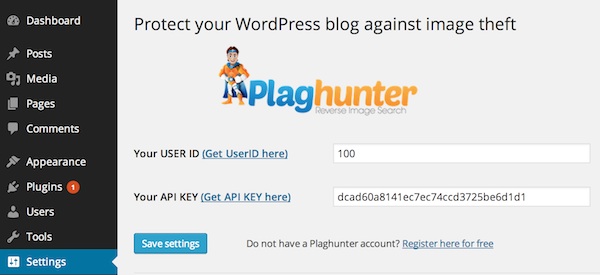 You can download the Plugin here or install it directly with WordPress. Once installed, you can add images simply by clicking the add button. Good luck!